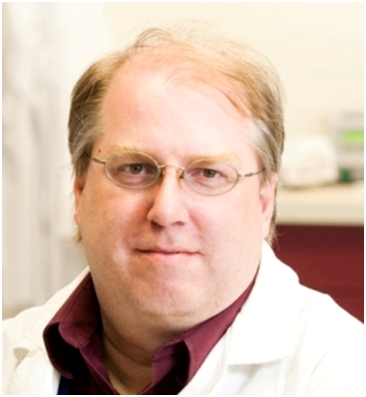 Dr. Michael Campbell is the Lakehead University – TBRHRI Research Chair in Radiochemistry for Molecular Imagining and Advanced Diagnostics and former Director of Cyclotron Operations for Thunder Bay Regional Research Institute.
Dr. Michael Campbell, PhD
Lakehead University Department of Chemistry
During his time as Director of the Cyclotron Facility he was responsible for the design and the commissioning of the facility. He also is the Radiation Safety Officer for the cyclotron facility and TBRHRI.
He received his BSc in Chemistry from the University of New Brunswick, his PhD in Chemistry at the University of Waterloo, followed by a Post Doctoral Fellowship, at Duke University.
Previous work experience includes:
Principal Scientist, Medicinal Chemistry (2005-2006) and Associate Director, Medicinal Chemistry (2006-2007), AtheroGenics Inc., Alpharetta GA.
Senior Scientist (2003 – 2004) and Group Leader, Medicinal Chemistry (2004 – 2005), Athersys Inc., Cleveland OH.
Scientist (1998 – 2000) and Senior Scientist (2000-2003), PPD Discovery Inc., Morrisville NC.