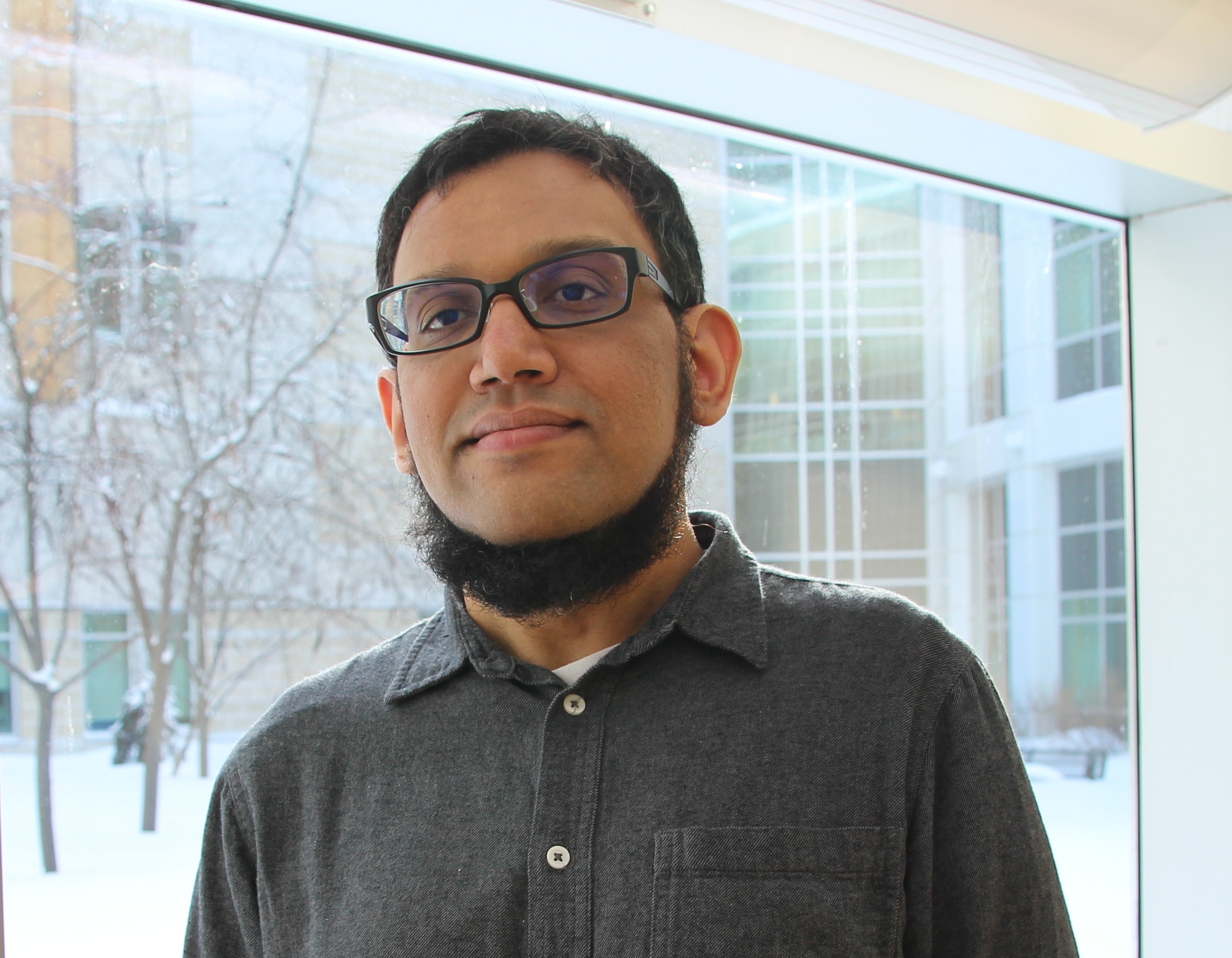 Joined Health Research Institute
2019
Education
Ph.D. in Applied Information Sciences from GSIS
Appointments and Affiliations
Present
Research Chair, Lakehead University-Thunder Bay Regional Health Research Institute
Scientist, TBRHRI
Website
Contact
Email: fadlullz@tbh.net
Dr. Zubair Fadlullah, PhD
Lakehead University/Thunder Bay Regional Health Research Institute Research Chair
Dr. Zubair Fadlullah is the newest scientist to join the Thunder Bay Regional Health Research Institute as a Lakehead University-Health Research Institute Research Chair. Dr. Fadlullah will be responsible for conducting a research program related to Smart Health Technology and will be affiliated with Lakehead University's Department of Computer Science.
The Lakehead University-Health Research Institute Research Chair in Smart Health Technology will develop, evaluate, and translate knowledge related to smart health technology research. Smart health technology consists of software and mobile technology as well as integrated hardware such as smart phones and sensors that advance health. It is expected that research outcomes in this area will result in more and faster access to health services, such as early detection, real time monitoring, standardized treatment, interactive self-help, and more, in rural and remote communities in Northwestern Ontario.
Dr. Fadlullah comes to Thunder Bay from Tohoku University in Japan, where he has been serving as an Associate Professor at the Graduate School of Information Sciences (GSIS). He completed his Ph.D. in Applied Information Sciences from GSIS in March, 2011. His research interests and expertise revolve around the Internet-of-Things (IoT), Device-to-Device (D2D) communication, Unmanned Aerial Vehicle (UAV) based communication, deep learning applications for 4G/5G network traffic control systems, wireless and mobile ad hoc networking, game theory based solutions for networks, and network security.