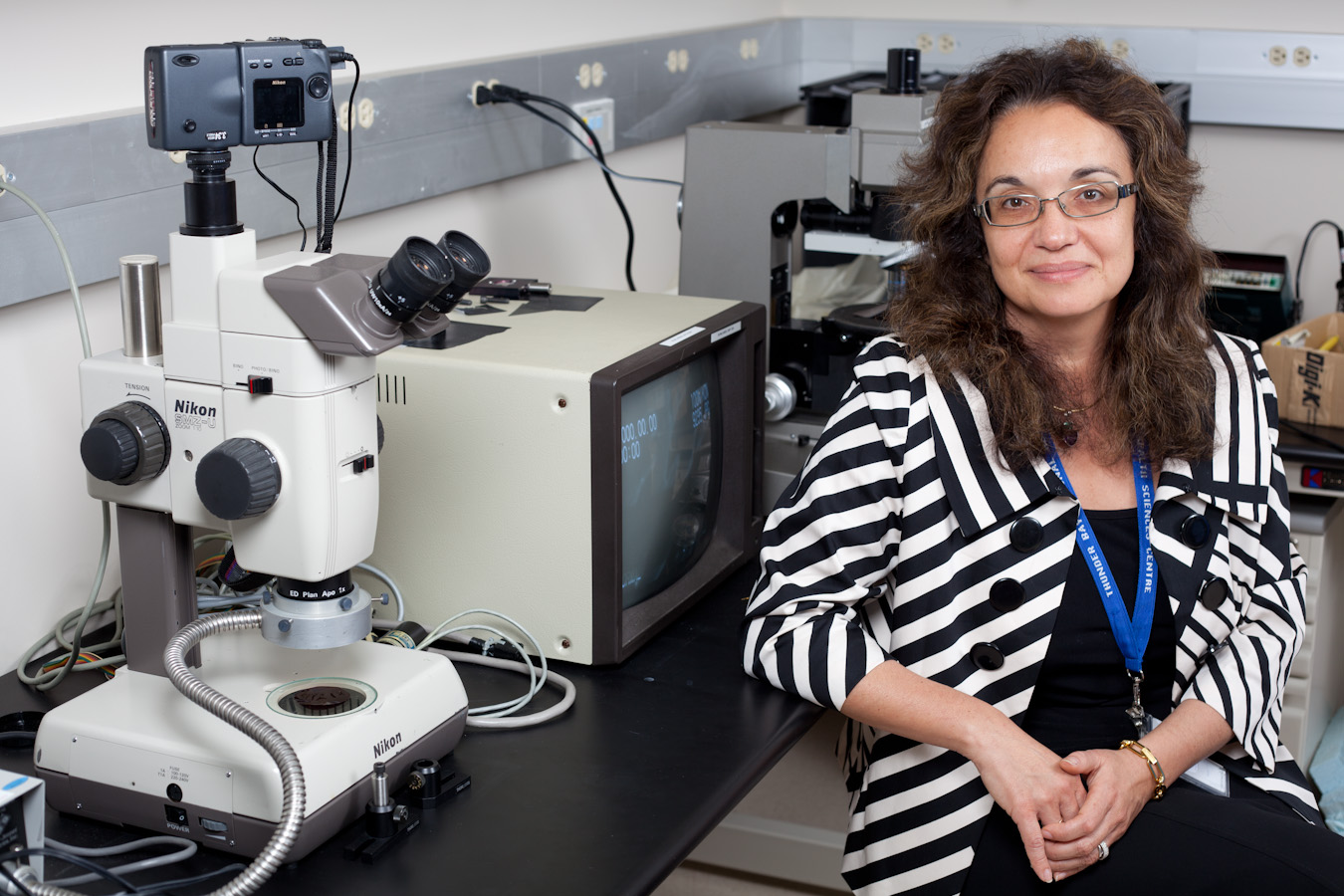 Lakehead University professors are receiving more than $2.3 million from Canada's Natural Sciences and Engineering Research Council (NSERC) for bold research exploring advancements in robotics, X-ray imaging technology, radio frequencies, and other important projects that will improve the lives of people around the world.
One of these recipients is Dr. Alla Reznik, a Lakehead Professor in Physics, Scientist at the Thunder Bay Regional Health Research Institute, and Canada Research Chair in Physics of Molecular Imaging. Dr. Reznik is receiving $205,000 to examine a new approach to X-ray imaging over five years.
This new approach, using photoconductive material lead oxide, will improve the quality of health care through more effective and less invasive imaging connected with cardiac intervention and early breast cancer diagnosis.
"Minimally invasive cardiac intervention includes a whole spectrum of surgical procedures ranging from cardiac catheterization to aortic valve replacement," said Dr. Reznik. "Cardiac intervention procedures are long and are commonly carried out under X-ray guidance, which results in significant exposure of patients and medical personnel to X-rays. Hence, the need here is to develop a much more sensitive than currently available X-ray imaging detector that will navigate cardiac interventions under significantly lower doses."
A common tool in breast cancer screening is 2D X-ray mammography, which takes an X-ray image of the breast while a medical professional compresses it between two plates. Although mammography reduces breast cancer mortality, its specificity for cancer detection is low.
"The need here is to develop a 3D visualization of the breast that will minimize the masking effect of overlapping fibroglandular tissue," said Dr. Reznik.
Over the period of the grant, the proposed program will train three post-doctoral fellows, two PhD students and three Master of Science students. In addition, five high performing undergraduate students (each for one year) will be hired to participate in an annual Summer School on Medical Imaging to gain research experience.
"Dr. Reznik is a key contributor to our health research program that is vital to advancing our academic mission and even more importantly, to improving the health of the population," said Jean Bartkowiak, President and CEO of the Thunder Bay Regional Health Sciences Centre and CEO of the Health Research Institute. "Health research, like that of Dr. Reznik, provides patients with the opportunity to participate in research activity that helps design the care of the future and to access equipment at the frontier of health technology development. I would like to thank NSERC for recognizing the potential of Dr. Reznik's research."
To read the full announcement, visit https://bit.ly/LakeheadU-NSERC-June17-2020