November 25th, 2020 by Dr. Rhonda Crocker Ellacott, HBScN, M.A., Ed.D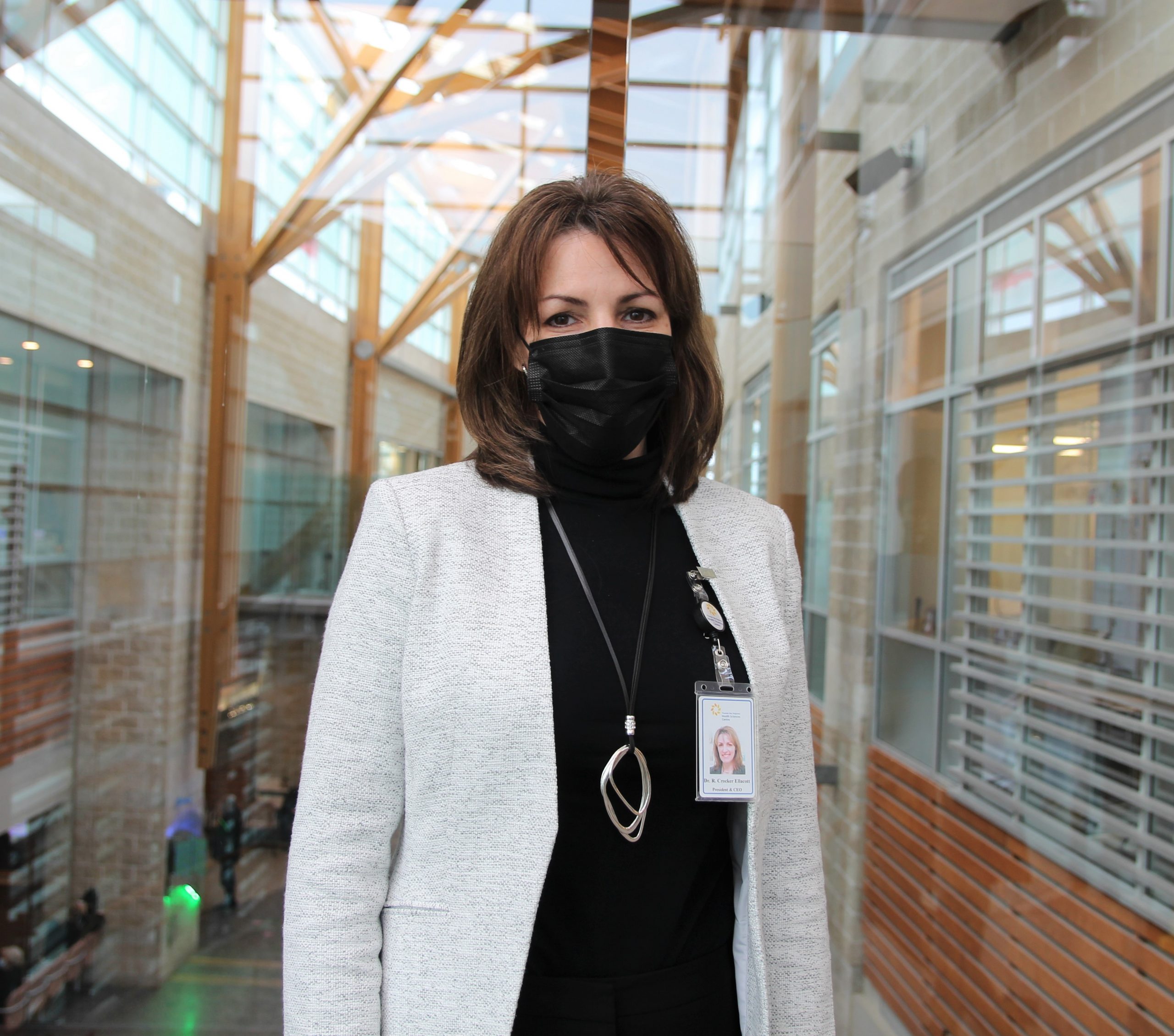 It is an honor and privilege for me to lead and serve our Hospital and Health Research Institute as your new President and CEO.  As we begin our journey together, I look forward to reconnecting with you, our dedicated staff, Professional staff, Scientists, Patient Family Advisors and Volunteers.
In this role, I am here to work with you to build the future of health care.  My arrival as President & CEO coincides with the development of our next Strategic Plan, which will provide a roadmap for how we will meet the ever changing health challenges we face. The development of this plan will require extensive engagement with people in our organization, community and region.
As we face unprecedented challenge and change in health, there are tremendous opportunities to grow, innovate, integrate, advance and evolve our organization  – to advance research, learning and overall health care design and delivery. The Ontario health system is transforming and we have a unique opportunity to be key leaders.  Together with our partners, we can capitalize on this opportunity to shape a new system of care.
Moving forward, I recognize our strong history and commitment to Patient and Family Centred Care.  Through this philosophy, I will work to further inspire and grow our culture founded in trust, respect, compassion, and hope as key foundational elements to a healthy work environment.  Bringing joy and meaning to work while investing in our talented and engaged workforce to lead research, innovation and revolutionize care are critical to excellence in Patient and Family Centred Care.
Finally, as we continue to advance the COVID-19 response in our community and region, I wanted to take the opportunity to thank you for your commitment and dedication to keep our community safe. I am truly inspired by the way staff, Professional staff and Volunteers have risen to this challenge – with flexibility, resilience, courage – and a caring heart. Thank you for your enormous contributions.
A sincere thank you for choosing to work, practice, learn or volunteer here at our Hospital and Health Research Institute. I look forward to continuing the journey together to make us the best organizations at which to work, innovate in, research, learn and most critically, receive leading edge health care.
I am proud to say that I am part of the Hospital and Health Research Institute team.
Together, we will shape the future of health for our community and region.